News
Kamlesh Nagarkoti brings back India Vs Pakistan memories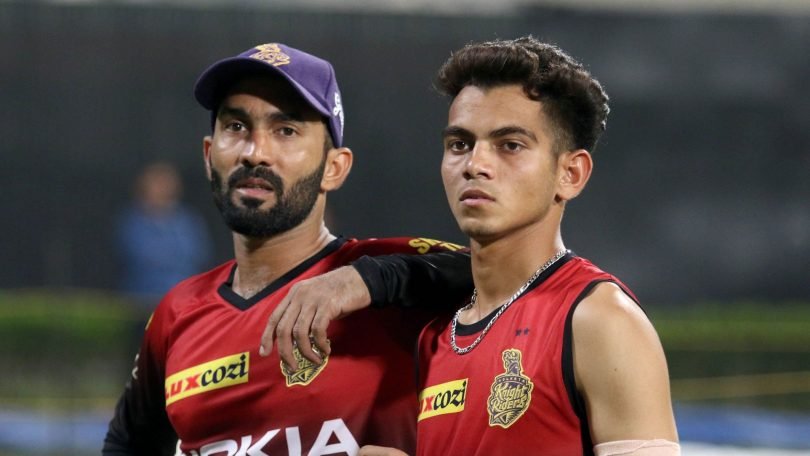 The young KKR sensation Kamlesh Nagarkoti is not just efficient with bat and ball in hand, but he is probably also one of the most efficient fielders in the KKR set-up and he showed that in KKR's last game against Rajasthan Royals.
With the required run rate having climbed up quite high, Jofra Archer came to the crease and tried to go for the big shots straightaway. While he powered the first one straight into the stands, the second one he tried to go for wasn't quite timed well and it went up straight up in the air.
Kamlesh Nagarkoti dived full stretch to complete the catch
However, since the ball was not timed well, it seemed at one stage as if it would fall in no man's land, but Kamlesh Nagarkoti had other ideas. He ran from the long on area where he was fielding and covered massive ground to get close to the ball and then he dived full stretch to make sure he caught the ball cleanly.
The tricky thing about that catch was that the long off fielder was coming for the catch as well and it could have resulted into a massive collision. Normally, in such scenarios, the players often tend to look at other players trying to see where their position is and if they are going to collide.
But, Nagarkoti didn't take his eyes off the ball even for a second and just kept going for the catch despite worrying about the other fielder who was also running towards the ball.
That catch reminded the Indian fans of the famous catch that Mohammad Kaif took for India in the one of the games of the ODI series against Pakistan in 2004.
Kaif was also fielding at the long on position in that game, but covered massive ground to get to the ball before diving sideways to take a wonderful catch to send Shoaib Malik back to the pavilion. India had won that game by 5 runs.