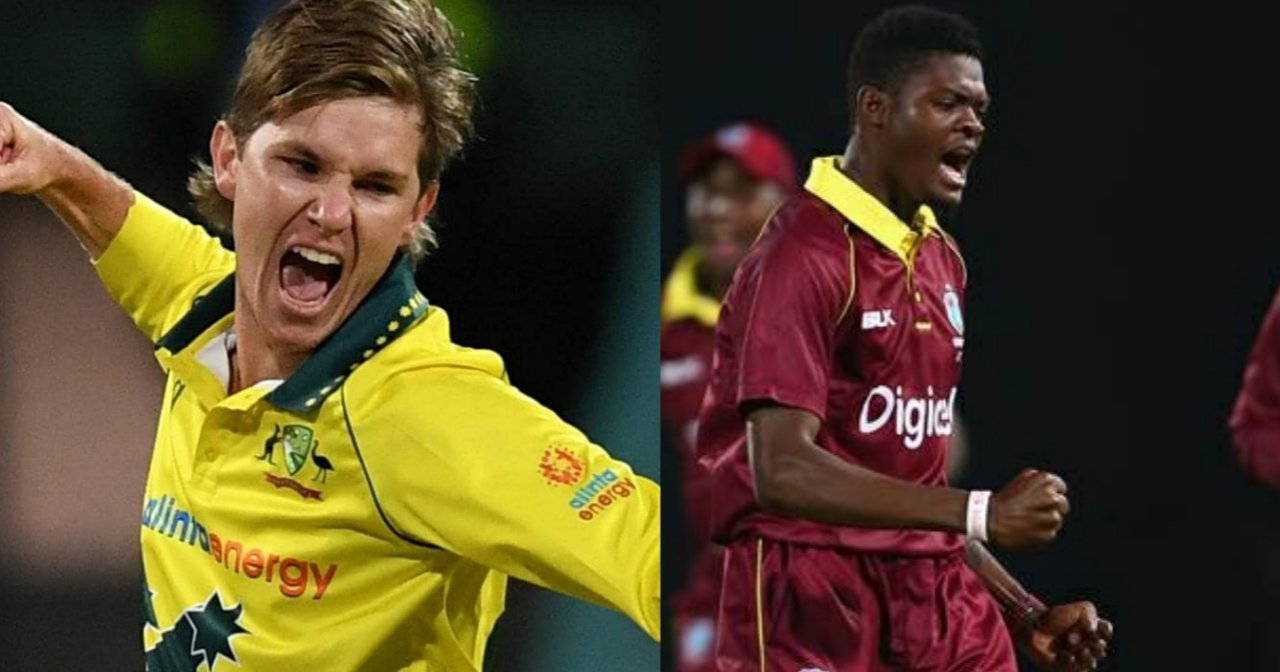 Finally, the year 2020 is about to end and it is time to look out for the top performers of this year. There hasn't been much cricket in the year 2020 due to a worldwide pandemic that halted cricket for 3-4 months. A lot of key matches either got postponed or cancelled due to the pandemic but still, there was a decent amount of cricket on either side of it with a lot of runs and wickets in ODI.
In the last few months, international teams have started ODI cricket and we saw some great bowling and batting performances during these series. Batsmen will always score runs but eventually, the bowlers will win you games of cricket. So, let's have a look at the five bowlers with the most ODI wickets in 2020.
5. Bilal Khan – 14 wickets
Many cricket fans wouldn't have heard the name of this bowler because he isn't part of one of the top international teams. Bilal Khan is a right-arm fast bowler from Oman. He made his ODI debut last year and this year he has been brilliant with the ball.
The 32-year-old pacer has picked up 14 wickets in just 6 games at a stunning average of 16.21 in 2020. With 14 wickets to his name, he is the fifth bowler with most wickets in ODIs in 2020.
4. Pat Cummins – 15 wickets
Pat Cummins is not only the No.1 Test bowler but he is a great ODI bowler as well. He is currently the 8th
bowler in the ICC ODI rankings. Cummins had a decent 2020 as he picked up 15 wickets in 11 ODI matches at an average of 39.47.
He reached the milestone of 100 ODI wickets this year which is a great achievement for any bowler. A bowler likes Cummins who sets really high standards would have liked a few more wickets to his name.
3. Josh Hazlewood – 16 wickets
Josh Hazlewood had a slightly better year than his partner Pat Cummins as he picked up 16 wickets in 10 ODI matches at an average of 30.81. The 29-year-old pacer is close to 100 ODI wickets and will aim to get there in the next year.
Hazlewood dismissed the No.1 ODI batsman – Virat Kohli in all three games in the recently concluded ODI series between India and Australia which helped Australia win the series 2-1. There is a lot of competition in the Australian side and so Hazlewood would aim to pick up more wickets next year.
2. Alzarri Joseph – 18 wickets
The youngster who had a dream IPL debut and then faded away had a great 2020 in ODIs for West Indies. He played only 6 ODI matches but still managed to pick 18 wickets at a staggering average of 14.72. He has picked up 3 wickets per game which is insane.
The 24-year-old pacer seems to have sealed his spot after such a stunning performance this year. He has the ability to be a match-winner for West Indies and he would like to continue his great form in 2021.
1. Adam Zampa – 27 wickets
Adam Zampa is the most successful ODI bowler for the year 2020 as he was the leading wicket-taker by a huge margin. He picked up 27 wickets in 13 games at an average of 23.74. He picked up key wickets at crucial junctures for Australia.
He was instrumental in helping Australia win an ODI series in England against the World Cup champions as he picked up 10 wickets in those three games. He had a great series against India as well. He was bowling with great control which helped him pick up wickets. He will be a key player for Australia in the white-ball formats in the future.