Cricket
News
Social
Test Records
4 Indian players who played in last test match of Rahul Dravid are now playing in his first test match as head coach
Rahul Dravid played his test match against Australia in Adelaide in 2012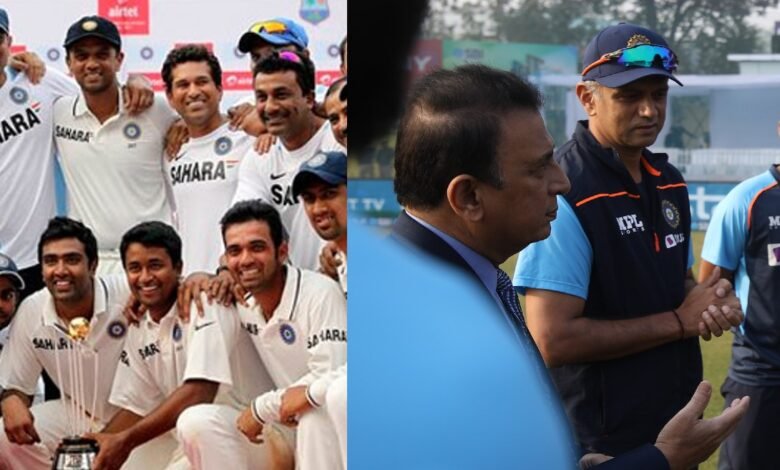 In what has come as an amazing coincidence is that 4 cricketers who featured in the last test match of Rahul Dravid in Adelaide in 2012 are now also featuring in his first ever test match as the head coach of India.
In the 4th test match of Australia tour of 2012 which was the last test match of Rahul Dravid, the then Indian captain MS Dhoni was not playing because of a suspension. Wriddhiman Saha was India's keeper, and he is India's keeper again in the Kanpur test match against New Zealand in the absence of Rishabh Pant.
Also, India's bowling attack in the 2012 Adelaide test match was composed of Ishant Sharma, Umesh Yadav and Ravichandran Ashwin and incidentally, those bowlers are still part of India's test match set up when Dravid has taken over as head coach.
Ishant Sharma probably wouldn't have played the Kanpur test match if Mohammed Shami was there in the squad, but Umesh Yadav and Ashwin are absolute certainties in the Indian test XI whenever they play a test match at home because of the consistency they have shown on Indian pitches for a long time.
Rahul Dravid retired at a time when the Indian test team was going through transition
One of the reasons why so many players, who were there at the time of Dravid's retirement, are still there is because Rahul Dravid retired at a time when the Indian test team was going through a transition and a lot of young players were being drafted into the squad.
Fun fact:
Wriddhiman Saha,R Ashwin, Umesh Yadav and Ishant Sharma featured in Rahul Dravid's last Test match in January 2012.

Almost 10 years later, they are part of the side in his Test debut as head coach of the Indian team

— Shankar (@shankarstake) November 25, 2021
Some of those young players are now settled members of the side, and they are the reason why India has maintained its position at the top of the ICC test rankings in the last 5 to 6 years. The likes of Ishant Sharma and Ravichandran Ashwin have now got to a stage where they are arguably regarded as the greats of Indian test cricket.