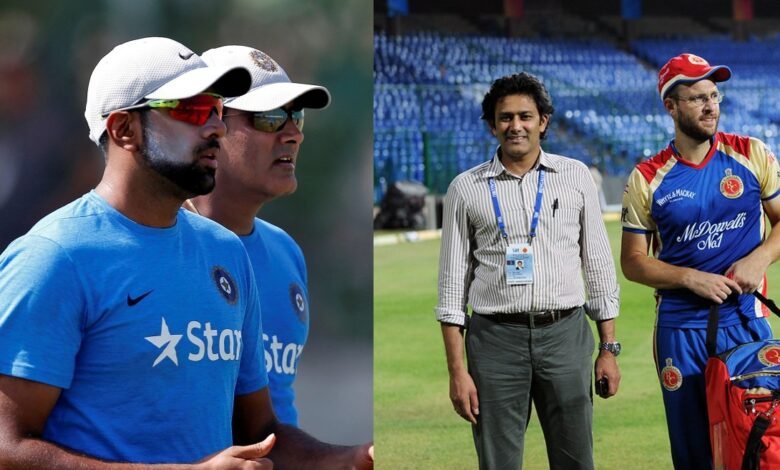 The former New Zealand captain Daniel Vettori is of the opinion that Ravichandran Ashwin might end up as India's highest-ever wicket-taker in test match cricket. Ashwin has recently moved to no. 3 in the list of India's highest wicket-takers and has currently got 420 test wickets to his name.
Two bowlers who are ahead of Ashwin in the list are Kapil Dev and Anil Kumble. While it's not going to be very difficult for Ashwin to go past Kapil as he has to get only 15 more wickets for that, Kumble is still 199 wickets ahead and Ashwin needs to play 4-5 years of test cricket to go past him.
Vettori thinks there is no reason why Ashwin can't go past Kumble the way he is bowling at the moment. There is no sign of decline in his game even though he is in his mid-30s now, and he is almost a guaranteed wicket-taker in Indian conditions. There is hardly a test match in India which goes by without Ravichandran Ashwin making a significant impact with the ball.
"He (Ashwin) is far from done. He's comfortably gonna end up as India's second-highest wicket-taker, and maybe he could make a run at Kumble as well," Vettori said while speaking on a talk show on ESPNcricinfo.
Daniel Vettori can't believe India doesn't play Ravichandran Ashwin in overseas test matches
Daniel Vettori also expressed his surprise over the fact that Ashwin doesn't find a spot in the Indian XI when India goes abroad, despite him having taken 5 wickets per test match on an average in his career so far, which is an extraordinary stat.
On the recent tour of England where India played 4 test matches, Ashwin was not in the playing XI in even one test match. Although India were leading in the series by 2-1 before the 5th test match was postponed, a lot of Indian fans were unhappy with Ashwin's exclusion.