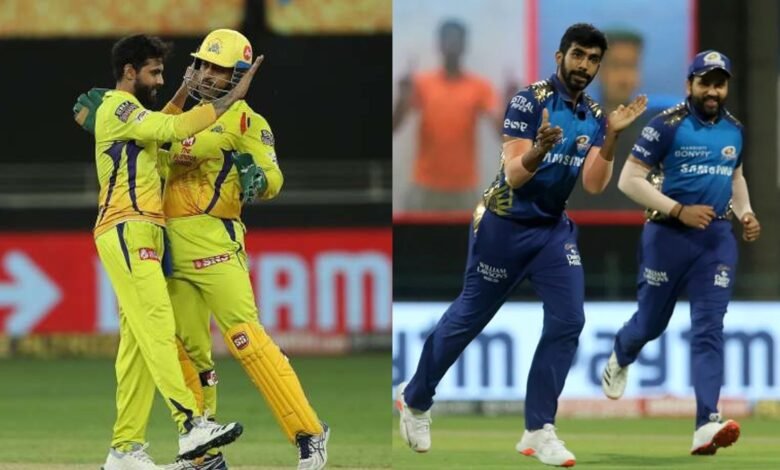 IPL 2022 will start on March 26th with the game between Chennai Super Kings and Kolkata Knight Riders. The captains of all franchises have been announced and although not made official, teams will surely have a backup in the roster. These players will assist the captain in the leadership group and might take over the responsibility in case of an absence. On that note, in this article, we predict the vice-captain for each franchise in IPL 2022.
Chennai Super Kings – Ravindra Jadeja
Captain – MS Dhoni
When it comes to the vice-captain for each franchise in IPL 2022, the option is clear for the defending champions. Ravindra Jadeja is tipped to replace MS Dhoni as the captain of CSK in the future and hence, he is likely to be given the role of vice-captaincy. Jaddu has anyways got the experience and holds an important position in the team to don the responsibility.
Delhi Capitals – David Warner
Captain – Rishabh Pant
Since Rishabh Pant is fairly new to the role, David Warner could be tasked with supporting the Indian wicket-keeper in his captaincy duties. Hence, the IPL 2016 winning captain could be DC's vice-captain next season.
Gujarat Titans – Rashid Khan
Captain – Hardik Pandya
One of the picks before the draft, Rashid Khan is likely to be groomed for a captaincy role in the future. Hence, he could come in as the vice-captain of the franchise. Shubman Gill could also be given a role in the leadership department.
Kolkata Knight Riders – Andre Russell
Captain – Shreyas Iyer
KKR does have options such as Aaron Finch, Ajinkya Rahane and Pat Cummins for the role. However, they could give it to Andre Russell, who must perform well after a few barren seasons in the tournament. Venkatesh Iyer could be an out-of-the-box option, as well.
Lucknow Super Giants – Manish Pandey
Captain – KL Rahul
KL Rahul will have players such as Manish Pandey, Quinton de Kock and Marcus Stoinis who will aid him with their experience. However, considering he has done well as the captain of Karnataka, Manish might be LSG's vice-captain in IPL 2022. Manish has captaincy experience in IPL, having led SRH in one game in IPL 2021.
Mumbai Indians – Jasprit Bumrah
Captain – Rohit Sharma
Now that Jasprit Bumrah has been vice-captain to Rohit Sharma in Team India, it is natural that he takes up a similar role at Mumbai Indians. The management will need to look past Kieron Pollard because the West Indian is catching up with his age and the team needs a future leader.
Punjab Kings – Shikhar Dhawan
Captain – Mayank Agarwal
Before the official announcement, two names were in the running to become captain of Punjab Kings. Now that Mayank has been given the responsibility, experienced batter, and former IPL captain Shikhar Dhawan might be Mayank's deputy.
Rajasthan Royals – Jos Buttler
Captain – Sanju Samson
Jos Buttler is the ideal deputy to Sanju Samson. The Englishman has been in a similar position in recent years. This time, around, RR can also rely on R Ashwin if they need reinforcements in the leadership group.
Royal Challengers Bangalore – Dinesh Karthik
Captain – Faf u Plessis
RCB has quite a few options when it comes to the vice-captain for each franchise in IPL 2022. However, considering an Indian might be needed in the role, former KKR skipper Dinesh Karthik could be appointed as the vice-captain.
Sunrisers Hyderabad – Bhuvneshwar Kumar
Captain – Kane Williamson
Bhuvneshwar Kumar has been the vice-captain of SRH before. Hence, he is likely to serve in a similar role for IPL 2022. It would actually not be a surprise if the management also includes youngsters such as Washington Sundar and Nicholas Pooran in the leadership group.