Cricket
News
T20 Cricket
MS Dhoni won't take any money from BCCI for mentoring Indian team in T20 World Cup
BCCI had requested MS Dhoni to mentor the Indian team during T20 World Cup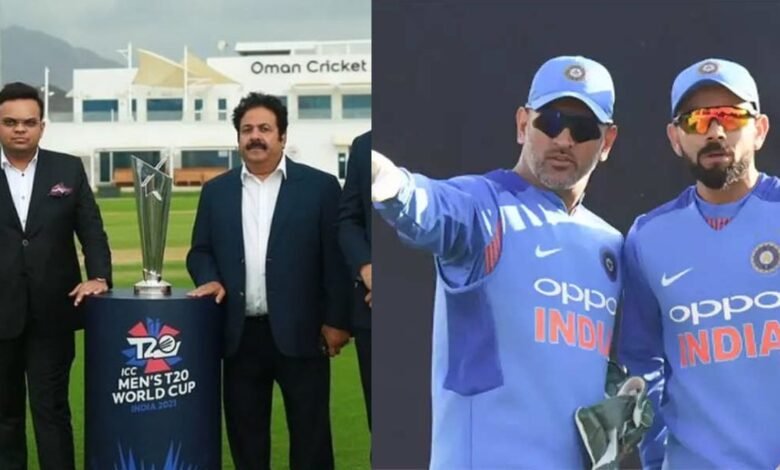 BCCI secretary Jay Shah has said that MS Dhoni won't charge any fees from the board for mentoring the Indian team in the upcoming T20 World Cup.
BCCI had requested Dhoni to join the Indian team as a mentor after the IPL as the board thought because of his experience of captaining the Indian team in so many big tournaments, Dhoni might be able to help players in the T20 World Cup.
The board president Sourav Ganguly had insisted it was because of Dhoni's record for India and CSK, the board thought that having him in the dressing room in a big-ticket event like T20 World Cup will be helpful for the players. Ganguly had also said that Dhoni has made it clear to the board that he would be there with the team only for the World Cup
.
Today, the board secretary revealed that Dhoni will be giving his services to the team for free.
MS Dhoni is currently captaining the CSK in IPL 2021 and his team has performed brilliantly in the tournament so far. They are the first team to qualify to the final and are just one victory away from their 4th title triumph in the IPL.
MS Dhoni retired from international cricket after World Cup 2019
Dhoni retired from the international cricket after playing for 15 years and representing the Indian team in many world tournaments. His last innings in international cricket was his fifty in the semi-final match of the World Cup against New Zealand in 2019. Dhoni got run out in the 49th over of that game and was not able to take India past the target set by New Zealand.
This will be the first time after his international retirement that Dhoni will be with the Indian team in the dressing room. The board secretary Jay Shah, while appointing Dhoni as mentor, had said that he would be working closely with the support staff.