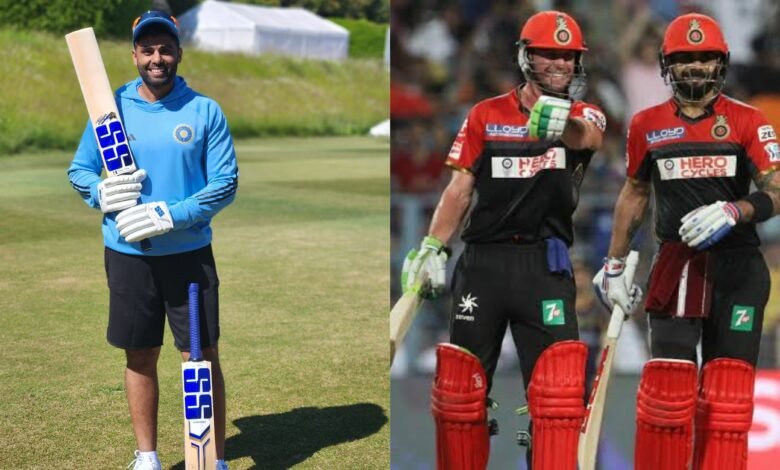 The name Abraham Benjamin De Villiers still sends a gazillion hearts into frenzy, particularly the firebrand supporters of the Royal Challengers Bangalore. With every passing day, the wish gets larger than life that the RCB Hall of Famer dons the Red and Gold threads for one more time. Much to the woes of the cricket fans in India who hails AB de Villiers as one of the most iconic cricketers to have been a part of the IPL, he called it a day in international cricket four years ago while putting a lid on his glistening IPL career ahead of the 2022 IPL auction, thereby allowing the Royal Challengers to eye for fresher talents in their middle-order.
A handful of months after his farewell from IPL, ABD dropped a massive update that revealed an eye surgery which he went through, putting an end to all speculations of him returning to competitive cricket. However, being ardent lovers of cricket that the Indians are and particularly when it's a question of the hallowed IPL that leaves the nation splintered along the lines of their city franchises, the fans still believe that ABD may have a last song left in him.
Here is what AB de Villiers had to say about his competition
Raising the hopes of the fans briefly, AB de Villiers confessed that he is still capable of playing at the ace level but then he is unwilling to put himself through the herculean grind for one simple reason and it is the lack of hunger to perform again. According to ABD, he has set the bar at an exceptionally high level and if he is to return, the world would be seeing an entirely different AB de Villiers that won't be at par with the superhuman displays that he used to knit together.
On a show called 'Home of Heroes' on Jio Cinema, AB de Villiers said, "Definitely. I could still play. But the drive is not there anymore. From a young age, it's always just about being the best. I want to be the best if I come back and I'll want to compete with Surya (Surykumar Yadav) and (Virat) Kohli and I just felt the last four years of my career not playing international cricket. I definitely didn't play enough cricket towards the back end of my career. I think that was the main thing. With this Impact Player I know a lot of people are celebrating it, it's going to lengthen the careers of players. To me, I could never do that."
Adding further on why he doesn't want to follow the route that has been taken by MS Dhoni to be a part of the IPL, ABD said, "I could never just play two or three months of the year because I want to be the best in the world, and you can't do that if you play for three months of the years. Absolutely no chance. Yes. You can practice for nine months. But nothing, nothing compares with middle practice with being out there and competition. So, with the minute that fire went off being the best in the world, I felt like, what? What am I doing? So, what exactly is going on now? So was tough the last few years in that regard as well. I felt like, you know what, I can still have my super knock here and there, but I don't want to do that. I want to be the best."