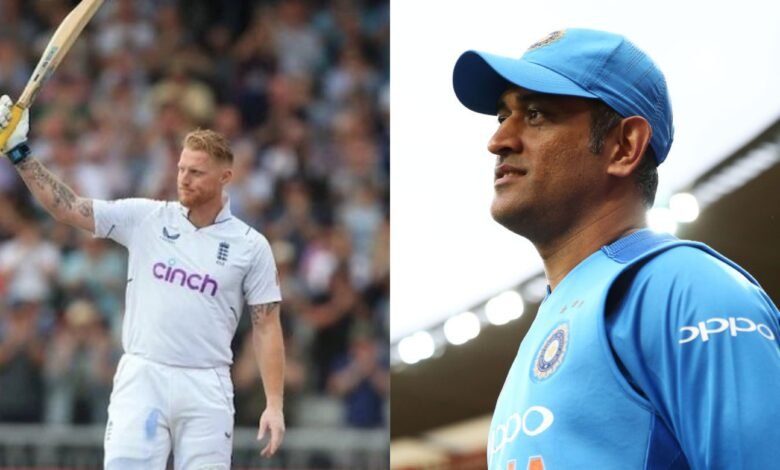 Not everyone gets being spoken about in the same breath as that of MS Dhoni and when one does, it is obvious that he must have done something iconic to have parallel the status of the former Indian captain. In the latest statement made by Ricky Ponting, former Australian captain, he drew a stark comparison between MS Dhoni and Ben Stokes after the latter steered England to a warring total despite falling short in the second Test of the ongoing Ashes.
Chasing 371, England were skittled out for 327 out of which Ben Stokes hammered a rollicking 155 while Ben Duckett chimed in with a warring 83. Duckett was also in decent touch in the first innings as he fell short of a well-deserved century by a couple of runs.
Here is what Ricky Ponting had to say about MS Dhoni and BEn Stokes
Speaking to the ICC Review, Punter said, "I think any international player is under pressure anytime they walk out to play, but Ben batting in the middle order or later order like he does, probably finds himself in more match-winning opportunity situations than some others might."
He further added, "The first one that comes to mind is maybe someone like a Dhoni, who's there at the end in a lot of T20 games, and finishing games, whereas Ben's doing it at the end of Test matches, and there's not, probably not many, many players through the history of the game that have found themselves in that sort of role and are there at the end winning games, and especially as a captain."
Punter concluded by saying, "I thought and everyone probably thought he could do it again because we've seen it happen before, but this was probably, slightly more runs that they were chasing (in 2019)".