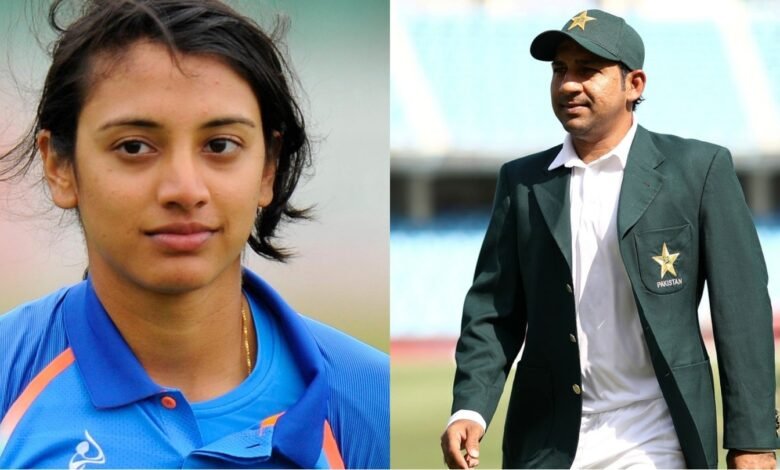 Cricket stars have achieved a lot of popularity in the last few years. The sport has grown by leaps and bounds. Earlier, parents were reluctant to allow their children to make a career in this profession. However, now more and more parents want their children to become cricketers. The numbers of cricketers in the world has increased.
Along with cricket, it is also important to focus on studies. Studies form the base of life. A person with good record in studies can achieve success in almost every phase of life. Not all cricketers are well educated. However, in the following article, we will look at seven such cricket stars who were brilliant in studies.
1. One of the biggest cricket stars in Pakistan – Sarfaraz Ahmed
Sarfaraz Ahmed is a former Pakistan team captain. He captained the Pakistani team in the ICC Champions Trophy 2017. Also, Ahmed was the skipper of Pakistan in ICC U-19 World Cup 2006.
The Pakistani side won both competitions under his captaincy. Ahmed generally plays as a wicket-keeper batsman for his team. Not many fans would know that Sarfaraz has an engineering degree to his name.
2. Smriti Mandhana
Smriti Mandhana is one of the most successful women's cricketers. She is a batswoman who plays for the Indian women's cricket team. Mandhana recently performed well against England Women.
The left-handed batswoman has been part of the foreign T20 competitions as well. Smriti revealed in one of her interviews that she wanted to take science. However, her parents asked her to take commerce so that she could focus on cricket.
3. Axar Patel
Axar Patel is a spin-bowling all-rounder from Gujarat. He played a vital role in Team India's home Test series win against England earlier this year. Patel is a left-arm spinner and a left-handed batsman.
In IPL 2021, Axar Patel played for the Delhi Capitals team. It is a lesser-known fact that Axar was a very clever student. His parents pushed him to focus more on cricket.
4. One of the biggest cricket stars in New Zealand – Kane Williamson
Kane Williamson is the captain of the New Zealand men's cricket team. Under his captaincy, the Kiwis reached the 2019 Cricket World Cup Final. In 2021, the Blackcaps won the ICC World Test Championship under Williamson's leadership.
In IPL 2021, Williamson replaced David Warner as the captain of Sunrisers Hyderabad. He was an excellent student as well. In fact, Williamson was the head boy during his school days.
5. One of the most respected cricket stars – Rahul Dravid
Rahul Dravid is a former captain of the Indian cricket team. Fans called him 'The Wall' for his solid defensive technique. Dravid has retired from all forms of cricket now.
Recently, he coached the Indian cricket team on the Sri Lankan tour. Dravid was pursuing an MBA degree before he received the chance to play for India. After that, he focused more on cricket.
6. Kumar Sangakkara
Kumar Sangakkara is a former skipper of the Sri Lankan cricket team. Under his leadership, Sri Lanka reached the 2011 World Cup Final. He was one of the best batsmen during his playing days.
Also, Sangakkara kept the wickets for the Sri Lankan cricket team. Speaking of his early phase in life, Sangakkara was a brilliant student. He has a Masters of Law degree from University of Colombo.
7. Ravichandran Ashwin
Ravichandran Ashwin is an Indian all-rounder who has been very successful in Test cricket. Ashwin has a bachelor's degree in Engineering to his name. In fact, he also worked in an IT company.
However, Ashwin soon shifted his focus entirely on cricket. Now, he is one of the best all-rounders in the world. Thus, these seven cricket stars were also brilliant in studies.