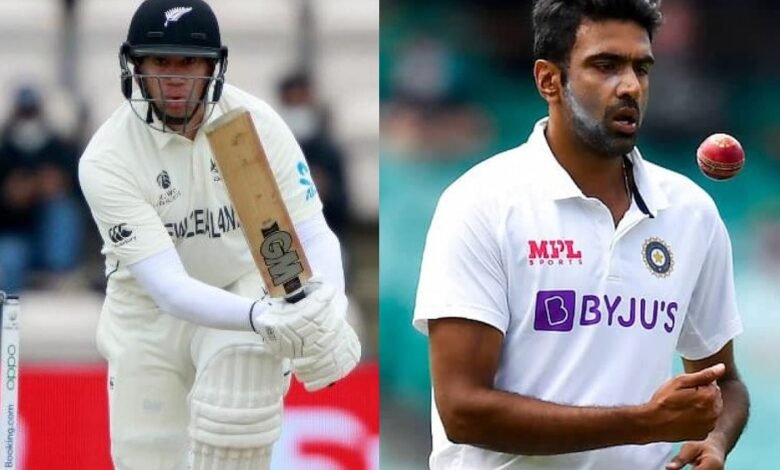 India and New Zealand will clash in the Test series after the ongoing T20I tournament. Ross Taylor will be one of the key batsmen for the Kiwis in the five-day games. In this article, we take a look at what Ross Taylor said about facing R Ashwin in the India NZ series.
The WTC finalists meet again this month
Both sides last met in the final of the World Test Championship in England. Next up, the first Test in India will start on 25th November at Kanpur. The second match will begin in Mumbai on 3rd December. New Zealand has a solid group of Test cricketers and hence, compared to the other nations, defeating them will be a harder task for Team India at home.
Ross Taylor talks about facing R Ashwin in the India NZ series
Spin played a crucial role against England in March. It is likely to remain the same against the Kiwis too. Ross Taylor spoke a few things about his game in a virtual press conference ahead of the tournament. On being asked about his plan to face R Ashwin, he said, "I don't want to give my secrets away just here. I don't know what lineup India decide to go with, Axar Patel played a big role against England."
The Kiwi batter added, "Now they are going to play three spinners or two spinners, obviously Ashwin will be one of them. They are very good bowlers, especially in these conditions, and how we will play them, will play a big part in how the series is gonna go."
For India, there will be a couple of big names that will miss the series. Rohit Sharma, Jasprit Bumrah and Rishabh Pant will miss both games. Virat Kohli will return for the second encounter in Mumbai. Ajinkya Rahane will lead the team at Kanpur.
>