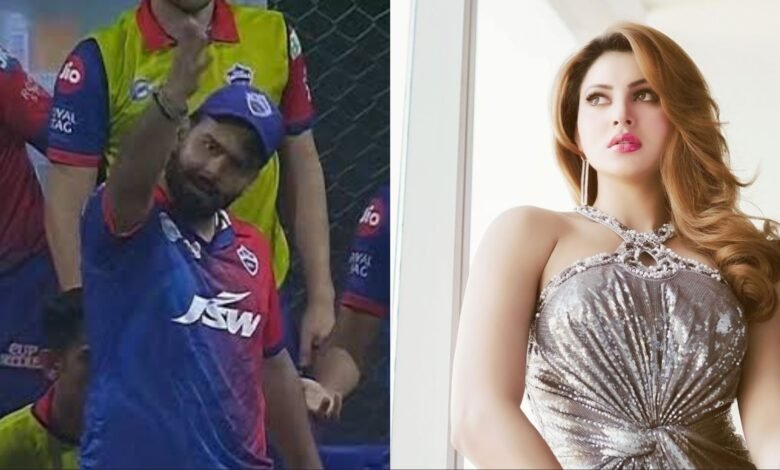 The controversy surrounding Indian cricket team star Rishabh Pant and Bollywood actress Urvashi Rautela has taken many twists and turns in the last few days. A few years ago, rumors suggested that Urvashi and Rishabh were not on good terms. A popular media website even claimed that they had blocked each other on social media applications.
Interestingly though, Urvashi Rautela never mentioned the name of Rishabh Pant on her social media profiles. When she was asked about her favorite cricketers once, Urvashi stated that she does not watch cricket, but she respects Sachin Tendulkar. However, she was spotted at stadiums for some big cricket matches.
In a recent interview of Urvashi Rautela, the Bollywood actress said that she received 16-17 missed calls from Mr. RP, who was waiting for her. Since she was asleep, she could answer the calls while in New Delhi. Then, she went to Mumbai and met Mr. RP before paparazzi caught them hanging out.
Rishabh Pant took notice of the interview and straightaway called Urvashi 'sister' on Instagram. The Delhi Capitals captain asked Urvashi Rautela to leave him alone to which the Bollywood actress replied that 'Chhotu Bhaiya' should play cricket only.
Fans are waiting for a response from Pant, and it seems like he has given a cryptic response to Urvashi.
What is the latest update in the Rishabh Pant and Urvashi Rautela controversy?
Rishabh Pant reshared a post from an inspirational page that reads: "Don't stress over what you cannot control." It looks like Pant will not think much about the new controversy that has taken the world of cricket and Bollywood by storm.
He will soon leave for the Asia Cup 2022 tournament with the rest of Indian squad. Asia Cup 2022 will start on August 27, while India's first match is on August 28.