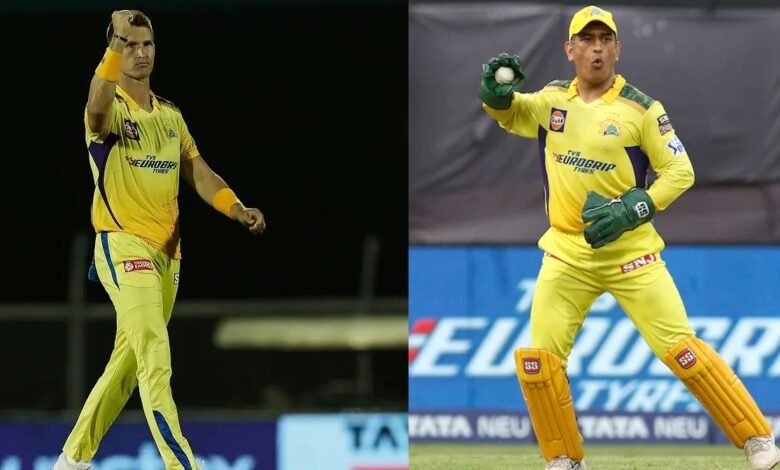 The South African allrounder Dwaine Pretorius, who got the opportunity to play in the IPL for the first time this season, has shared his experience of playing alongside MS Dhoni who is one of the most successful white ball captains and finishers of all time.
Dwaine Pretorius was recently talking about Dhoni in an interview with ESPNcricinfo where he said Dhoni never lets his emotions get better of him. If he is going through a good phase, he doesn't get too excited about it and if things are not going well, he doesn't get too harsh on himself either. He just maintains a balance of emotions and operates with optimism.
According to Pretorius, Dhoni has that belief all the time that he can do anything. People watching from outside might be thinking that a game is done and dusted and can't be won from a particular situation, but Dhoni never stops believing. As long as he is out there, he thinks he can win the game for his team in any situation.
I want to bring Dhoni's qualities into my game too: Dwaine Pretorius
Dwaine Pretorius said he would like to bring some of Dhoni's qualities into his own game, not just in terms of the fact that one has to keep a check on his emotions, but also in terms of the confidence that a game is not done and dusted unless a batsman is out there and the batsman should keep believing that he can turn it around from any situation.
Pretorius is a part of the South African team which has traveled to India for a 5-match T20I series and he might get an opportunity in a few of those games as a batting allrounder.
Pretorius is in decent form at the moment and performed well for CSK in whatever opportunities he got in IPL 2022. CSK might actually retain him for the next season as well.