Cricket
News
T20 Cricket
India can't refuse to play against Pakistan in T20 World Cup: Rajeev Shukla
Rajeev Shukla says India will have to play against Pakistan because of ICC commitments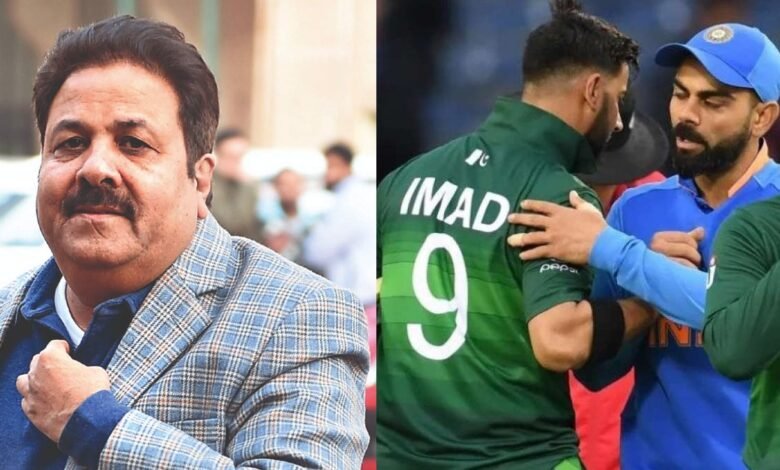 BCCI vice president Rajeev Shukla has said that BCCI can't refuse playing against Pakistan in the ongoing T20 World Cup because of their commitment to the ICC.
There have been questioning marks if BCCI would still play the game against Pakistan after all that's happening in Jammu & Kashmir at the moment, but Shukla said BCCI will have to play the game as it's not a bilateral series, it's an ICC tournament.
Rajeev Shukla wants the culprits of Kashmir violence to be severely punished
Rajeev Shukla has, however, insisted that the culprits behind the Jammu & Kashmir violence should be caught and given severe punishment. After a couple of years of a relatively peaceful environment in J&K, there has been a constant increase in the number of violent attacks on innocent people, which has raised concerns for the Indian government.
"We strongly condemn killings in (Jammu and Kashmir). Strict action should be taken against terror organisations. As far as the match (T20 WC IND vs PAK) is concerned, under ICC's international commitments you can't refuse to play against anyone. You've to play with teams in ICC tournaments," Rajeev Shukla was quoted as saying by ANI.
India has to play against Pakistan in their first group game in the T20 World Cup on 24th of October and it's probably the most anticipated game of the tournament because of the bitter rivalry between the two countries historically.
India has never allowed Pakistan to win a single game in any of the World Cups played in the past. India and Pakistan have gone head-to-head in 12 World Cup games so far, 7 in the ODI World Cups and 5 in the T20 World Cups, and India has won all those 12 games.
India has come into the T20 World Cup 2021 with a very strong team, and it wouldn't be surprising for too many people if they stretch their 12-0 against Pakistan in World Cups to 13-0. Pakistan has got a decent team as well, but the Indian team seems stronger in comparison.