Cricket
News
T20 Cricket
BCCI to allow partially vaccinated fans back in the stadium for India Vs NZ T20I
BCCI had to organize some of the games against England behind closed doors after surge in COVID cases earlier this year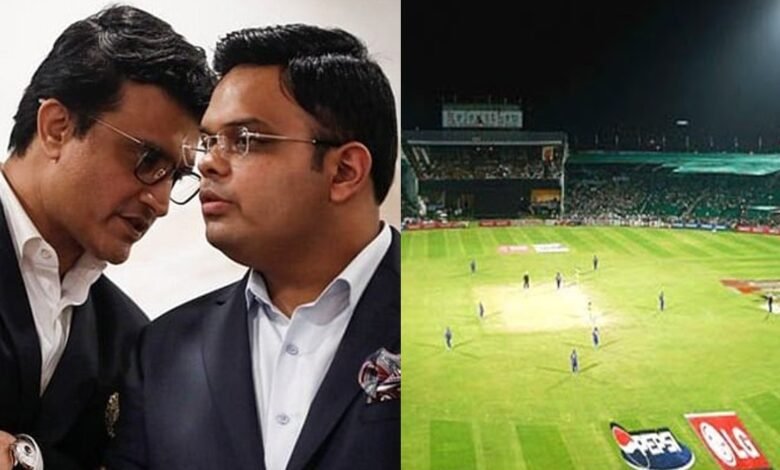 BCCI has decided to allow the fans to watch the first T20 international match between India and New Zealand in Jaipur, but whoever wants an entry into the stadium must have taken at least one dose of COVID vaccine.
This is after a few months' gap that India are playing a bilateral series at home. The last time they had played one against England at the start of this year, the fans were allowed for the first part of the series, but as the second COVID wave hit India and there was a surge in the number of cases, the matches were played behind closed doors.
BCCI then went ahead with the IPL behind closed doors as well, but the tournament had to be postponed midway as some of the players tested positive and there was a danger of the cases spreading to different teams.
BCCI has lifted the maximum ticket limit as most people are vaccinated now
However, now with India having administered more than one billion vaccination does, it seems logical to get fans coming back to the stadium on a gradual basis, but only those who are vaccinated. That will cover a decent percentage of the population anyway.
During the England series, there was a limit set by the BCCI that only a certain fraction of the total number of seats could be filled, and the stadium couldn't be full, but that limit has been taken off. Fans can be present in whatever numbers, provided they are at least partially vaccinated.
Fans will be allowed for the first T20 between India vs New Zealand at Jaipur – at least one dose of vaccine should be done.

— Johns. (@CricCrazyJohns) November 10, 2021
It will be interesting to see if BCCI decides to organize the IPL 2022 in India now, or they organize it in the UAE one more time.
The last two IPL's have been held in the UAE because of COVID waves in India, but the BCCI president Sourav Ganguly had hinted during the second leg of IPL 2021 that the board would like to take the tournament back to India because it's India's tournament.