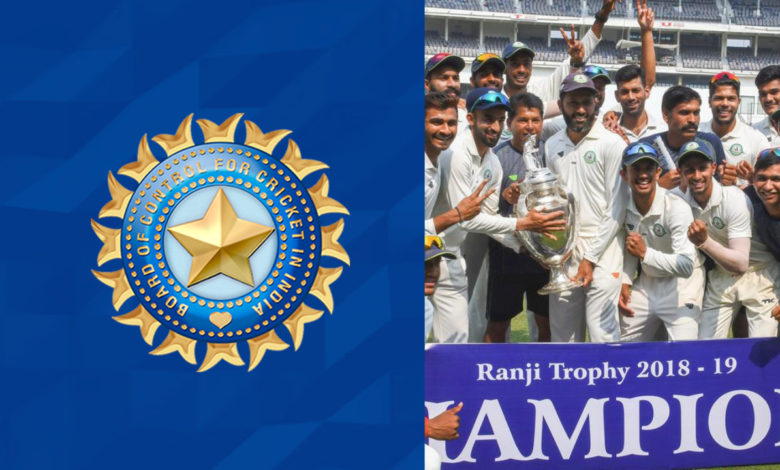 India is home to several domestic tournaments. It is worth noting that the country has a vibrant domestic cricket circuit as several tournaments are being held throughout the year.
For the record, there are some popular domestic cricket tournaments in India. It includes the likes of the Ranji Trophy, Vijay Hazare Trophy, Syed Mushtaq Ali Trophy, Duleep Trophy, Deodhar Trophy and Irani Cup.
Case in point, the Board of Control for Cricket in India (BCCI) on Tuesday, announced the schedule for the 2023-24 season. Indian cricket's domestic season will go all guns blazing with the Duleep Trophy, scheduled to be held in June this year.
BCCI announces complete schedule of domestic cricket season 2023-24
On the other hand, Ranji Trophy will be held between January and March next year. As many as 1846 matches were played between the last week of June 2023 and March 2024.
Meanwhile, the Duleep Trophy will be held from June 28, 2023, to July 16, 2023, whereas the Deodhar Trophy will be staged from July 24, 2023, to August 03, 2023.
In fact, both these tournaments will be played across 6 zones namely Central, South, North, East, West and North-East. Meanwhile, the Irani Cup will see Saurashtra locking horns with the Rest of India side on October 01, 2023.
Syed Mushtaq Ali Trophy will begin on October 16, 2023, and will come to a close on November 06, 2023. After that, Vijay Hazare Trophy will be held from November 23, 2023, to December 15, 2023.
On the other side of the coin, the all-important Ranji Trophy tournament will begin on January 05, 2024, and will go on till March 14, 2024. As many as 28 teams will participate in the tournament.
All these teams will be split into five groups, meaning that 4 Elite Groups will have 8 teams apiece and the Plate Group will consist of 6 teams. Meanwhile, the teams in the Elite Group will play 7 league-stage matches apiece and two teams from each group will advance to the Quarterfinals.
Meanwhile, the 6 teams in Plate Group will play 5 league-stage matches apiece, with the top four making it to the semi-finals. Check the Schedule here.