From 1932 to 2021, 302 players have played Test cricket for India and only a few of them have played for a prolonged time. Playing for India is becoming tougher each year with the ever-increasing number of talented players and only the very best can survive in such a high-pressure environment. Many Indian cricketers like Ambati Rayudu and more took an early retirement the game due to lack of form, injury or other reasons.
In this article, we will look at five such Indian cricketers who announced early retirement.
#5 Nari Contractor
Contractor was a left-handed batsman who was destined for greatness right from his domestic debut. He made his debut for India in 1955 and slowly rose through the ranks. Contractor showed great maturity in his batting with each passing year and soon became India's youngest Test captain.
In 1962, he was at the peak of his career when a bouncer from Charlie Griffith struck him on the temple. Contractor required surgery to stay alive and could not play any further part in the national team setup. So this called for an early retirement for Contractor.
#4 Saba Karim
Saba Karim had to wait for 33 years to play a Test match for India but few would have predicted that would be his last international game. He played in a one-off Test against Bangladesh at Dhaka but tragedy struck in the Asia Cup match held at the same venue.
He was keeping to Kumble when the bail flew and hit him on the eye. The injury forced him into early retirement and he took upon the role of a television commentator. In 2012, he became a national selector and then served as the BCCI general manager until 2021.
#3 Pragyan Ojha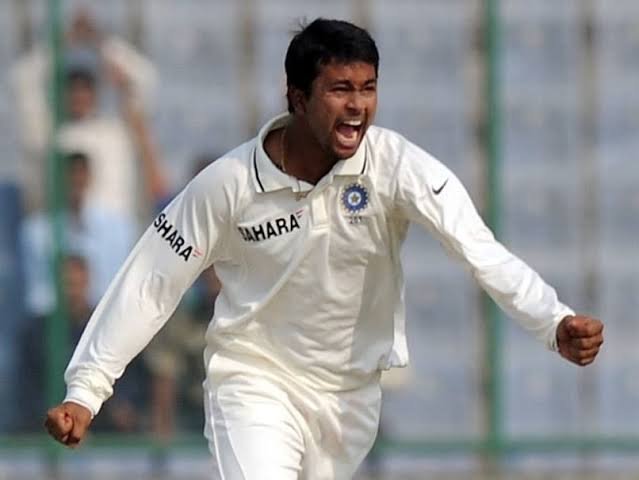 Ojha made his debut for India in 2009 and formed a deadly duo with Ravi Ashwin in the longest format. He was considered as a Test match specialist and many thought he had a long playing career ahead of him. However, reports of a suspect action changed everything and Ojha never managed to recover from this acquisition.
In 2015, BCCI cleared his action but the meteoric rise of Jadeja meant there was no way back for Ojha. Curiously, Sachin Tendulkar's last test was Ojha's last international outing too and he was named the man of the match in that Test. Ojha thus was forced to take an early retirement with no hopes left for him.
#2 Praveen Kumar
Few bowlers in the world swung the ball as much as Praveen Kumar and on green tops, he was simply unplayable at his prime. He was an extremely smart operator who always found a way to take wickets, even on flat tracks. He played 6 Tests for India and took 27 wickets at an average of 25.
However, his pace kept declining due to injuries and soon his swing did not trouble the batsmen at the highest level. He played his last Test in 2011 and announced his retirement in 2018 at the age of 32.
#1 Ravi Shastri
The coach of the Indian team was a solid all-rounder during his heyday but his retirement was the result of recurring injuries in his knee. Only a few years before his last Test in 1992, Shastri had established himself as a reliable opening batsman in Tests with two centuries in England.
After playing his last test in 1992 at the age of 30, Shastri continued playing domestic cricket while pursuing the role of a commentator. He announced early retirement and became a full-time commentator in 1994 at just 32 and spent almost two decades in the commentary box before becoming India's coach. Shastri played 80 Tests and scored over 3000 runs and picked up 151 wickets.
>