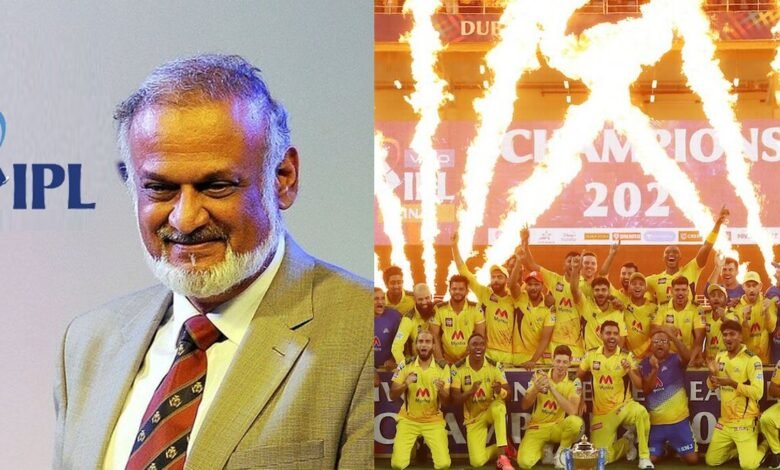 The former Indian cricketer and the current IPL chairman, Brijesh Patel, has said that whenever CSK performs well, the television rating points of IPL goes up because of the huge fanbase that the franchise has.
Chennai Super Kings, a 4-time champions in the IPL, enjoy a huge fanbase in their local state Tamil Nadu, but they also have an extended fanbase all over India because of some of the players of other states who have represented the franchise and most importantly because of the captain MS Dhoni who is one of the biggest superstars the country has ever seen in the game of cricket.
The television ratings published earlier this year had shown that the matches involving Chennai Super Kings had more viewership as compared to the matches involving other franchises and since CSK reached the playoffs and the final this year, it collectively uplifted the TRP of the league as well.
The IPL chairman Brijesh Patel was speaking in an event organized by the Chennai Super Kings for the celebration of their 4th IPL trophy where apart from the CSK owners and CSK captain, BCCI officials were also present including the BCCI secretary Jay Shah himself.
Jay Shah was full of praise for CSK captain and owner
Jay Shah, in his address to the Chennai Super Kings fans, was full of praise for the CSK skipper MS Dhoni as well the owner of the team, N Srinivasan, who he called "a veteran cricket administrator". According to Shah, one of the reasons why CSK has been such a successful team is because the owner N Srinivasan never interferes in the cricketing decisions of the team.
Chennai Super Kings, after having a very dismal season in 2020 where they couldn't even make their way into top 4, turned it around in a shocking manner just a year later as almost with the same group of players, they ended up winning the whole tournament in 2021.