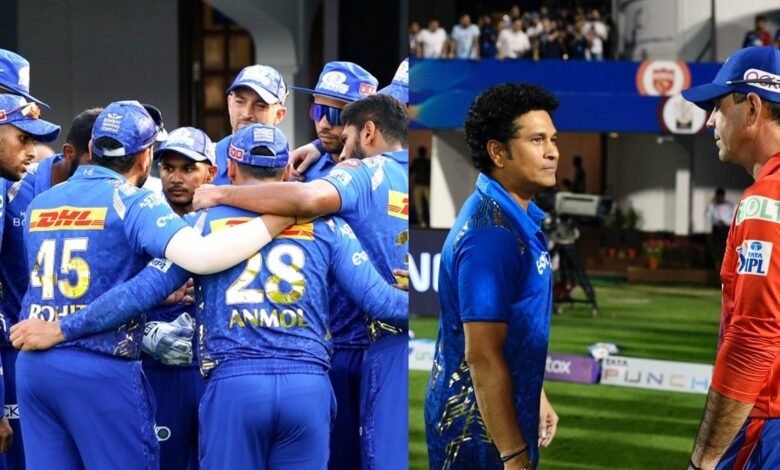 Mumbai Indians, historically, haven't won a lot of their opening games in the IPL and although they are the most successful team in the history of the league, they are often called the slow starters because of their tendency of losing their first game of the season on a regular basis.
However, yesterday, in their first game of IPL 2022, Mumbai Indians were looking in a good position against Delhi Capitals at one point of time, but they still somehow let the opportunity slip and ended up on the losing side eventually.
Here are the two reasons why Mumbai Indians lost their first game of IPL 2022 against Delhi Capitals –
Using Daniel Sams with the ball in the 18th over
Rohit Sharma is considered one of the best white-ball captains in the world and he doesn't really make a lot of captaincy errors while leading his side in limited over cricket, but in yesterday's game against Delhi Capitals, he made an error by going with Daniel Sams in the 18th over of the second innings
Rohit had the option of going with Tymal Mills and Jasprit Bumrah in the 18th and the 19th over and push the required run rate quite high before bringing on Sams for the last over of the innings. But, he brought on Sams for the 18th over itself and Sams conceded so many runs in the 18th over that Mills and Bumrah didn't have an opportunity to turn the game around after that.
Jasprit Bumrah not being at his best
There has hardly been any Mumbai Indians' game in recent years where Jasprit Bumrah has looked horribly out of rhythm, but yesterday was one such game where Bumrah just could not get his areas right at all.
Whatever Bumrah tried in his first three overs, from the cutters to the hard length deliveries or the bumpers, it didn't quite come out well for the spearhead pacer of Mumbai's bowling attack. The right armer conceded a lot of boundaries and wasn't able to put brakes on the opposition's scoring rate as he usually does which hurt Mumbai a lot.