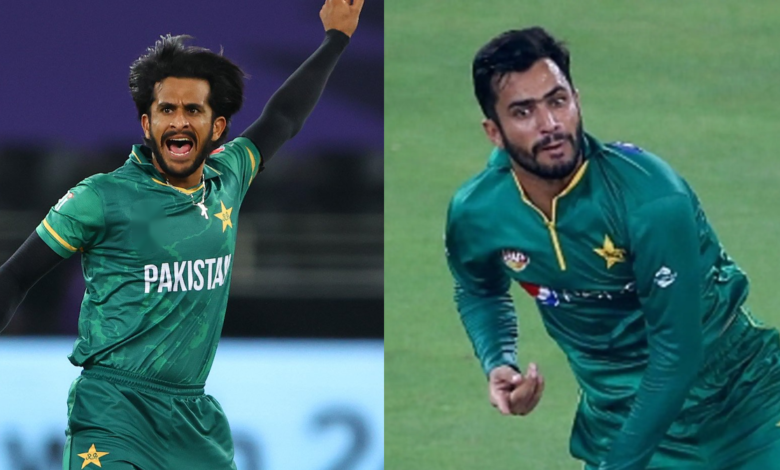 Speed gun is one of the very important machinery in modern-day cricket as it helps teams get a lot of relevant data which influences their gameplan and tactics for the opposition, but if the speed gun starts working like it worked in the first T20 international match between Bangladesh and Pakistan, then it is anything, but helpful.
There was probably some sort of bug in the speed gun in Mirpur as it threw up some ridiculous numbers when the Pakistan cricket team was bowling. During the new ball spell of Hasan Ali, the speed gun showed that the speed of the ball in the air was 219 kph (136 mph), which is near impossible for any kind of bowler to achieve.
The fastest ball that has ever been bowled in the game of cricket was bowled by the former Pakistan bowler Shoaib Akhtar in the ODI World Cup
of 2003, and it was recorded 161 kph (100 mph). A fair few fast bowlers have gotten close to it in the last couple of decades, but nobody after Akhtar has touched the 161 kmph mark again.
Hasan Ali yesterday bowled a 219.0 KMPH or 136.1 MPH delivery 😂#BANvPAK #BANvsPAK #PakvsBan #CricketTwitter pic.twitter.com/UGsK6P1A9H

— CRICKET VIDEOS 🏏 (@AbdullahNeaz) November 20, 2021
After Hasan Ali, speed gun recorded a speed of 148 kph for left arm spinner Mohammad Nawaz as well
It was not just for Hasan Ali that the speed gun recorded unbelievable speeds in Mirpur yesterday. Even when the Pakistani left-arm spinner Mohammad Nawaz was bowling, the speed gun recorded a speed of 148 kph (92 mph) in the air for one of his deliveries. It was such a ridiculous speed recorded for a spinner that the fans who were watching the game couldn't help cracking a few jokes on twitter.
One of the fans tweeted, why would Pakistan
even need a tearaway fast bowler like Shaheen Shah Afridi when one of their spinners could crank up the speed of 148 kmph in the air and then turn the ball at the same time as well.
#PakvsBan@mnawaz94 bowling at lightening pace. 92MPH. Who needs @iShaheenAfridi to run in hard from so far when nawaz can bowl effortlessly from 4 steps at 92mph. 😂😂 pic.twitter.com/BNPWtzC0Tq

— Umaid Asif عمید آصف 🇵🇰 (@umaid_asif) November 19, 2021