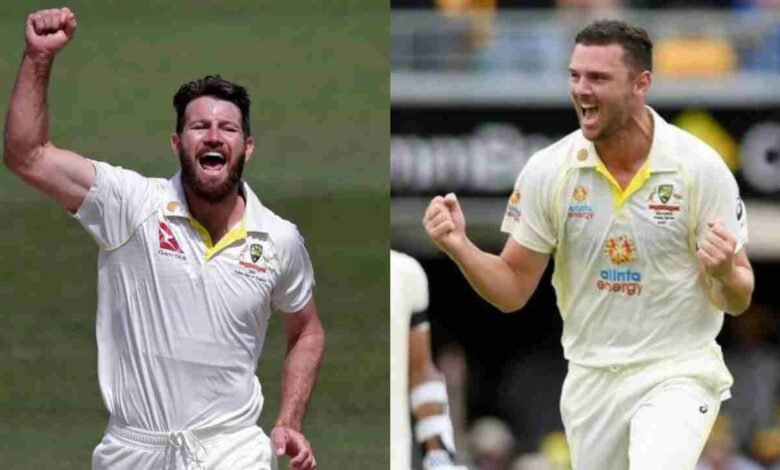 Josh Hazlewood, the towering Australian fast bowler, has had his share of injuries over the past few months. Recently, his Achilles tendon issue resulted in him missing this year's tour of India. Consequently, he had a delayed entry into the Indian Premier League (IPL) 2023. But, the challenges didn't stop there.
Hazlewood, who represented Royal Challengers Bangalore (RCB) in the IPL 2023, was forced to withdraw after playing only three games. This time, a side strain injury was the culprit. Unfortunately, it wasn't the first time he had to deal with such an issue. He missed a significant part of the last two home summers owing to similar side strain injuries.
In light of these events, Australia's bowling resources are now under scrutiny. With Hazlewood's frequent absences, the hunt is on for a reliable third pacer. The squad is looking towards Michael Neser and specialist pacer Scott Boland to fill the void. They are now vying for the opportunity to partner with skipper Pat Cummins and Mitchell Starc.
Despite these setbacks, there's some good news on the horizon for the Australian camp. According to Chief selector George Bailey, Hazlewood is likely to return for the first Ashes Test against England. The match is set to kick off at Edgbaston, starting from June 16.
Hazlewood's return would undoubtedly be a significant boost for the Australian team. His towering height, coupled with his ability to generate seam and bounce, makes him a threat to any batting line-up. If he regains fitness in time, he could play a crucial role in the highly-anticipated Ashes series.
Michael Neser replaces Josh Hazlewood for the WTC 2023 final
Yet, the recent injury woes serve as a stark reminder of the challenges faced by modern cricketers. The demand for high-intensity performance and the hectic schedule can often lead to physical strain. In Hazlewood's case, repeated side strain injuries are a clear illustration of this issue.
YOU MAY ALSO READ:
As for the Australian team, the current scenario serves as a wake-up call. While Hazlewood's return will be a relief, the team must cultivate a robust pool of fast bowlers. This necessity is evident as Neser and Boland compete for the third pacer slot. Ensuring the availability of skilled replacements can help manage such unexpected injury setbacks more effectively.
In conclusion, Josh Hazlewood's injury saga highlights the inherent uncertainties of the cricketing world. While his expected return for the Ashes brings a glimmer of hope, the Australian team must remain prepared for all eventualities. The presence of dependable pacers like Neser and Boland indeed assures some relief. As cricket fans worldwide await the Ashes, Hazlewood's recovery and the ensuing selection decisions will undoubtedly be in sharp focus.
Ah sheet, an all rounder to replace Josh Hazlewood https://t.co/m7fhxaYUjb

— C (@justttalll) June 4, 2023
Neser is a good allrounder
But i think it is a big blow for Aussies@JBtwet https://t.co/xfgQxSW0MX

— राकेश/ராகேஷ்/Raakesh🐦🚩 (@rdx98eshvar) June 4, 2023
Most of the times India will fall for the new pacers, This time it is Neser. https://t.co/1WeyqX9iq1

— No One (@mystry000) June 4, 2023
Chalo now we know beforehand who's gonna take Kohli's wicket in this match. https://t.co/YZxgdAMzNm

— a (@swabhaavik) June 4, 2023
Another all rounder 😕 https://t.co/qfQdf95FSK

— Prethilan (@PrethilanF) June 4, 2023
Boland will be more dangerous than Hazelwood https://t.co/sgq57Ytbsa

— Beast (@Beast_xx_) June 4, 2023