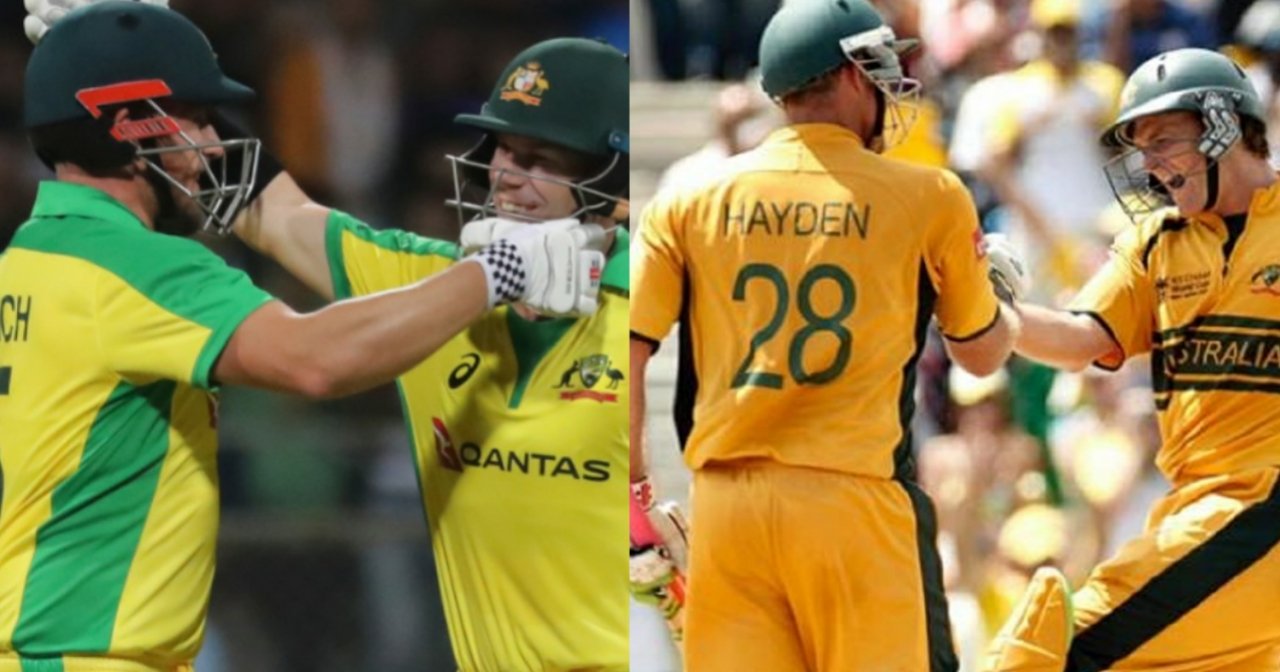 India has been one of the best ODI cricket teams over the years and has been able to be successful in their opposition more often than not. However, there have been some opening batsmen who have had the wood over the Indians and always seemed to bring their A-game while facing India. Their strike-rate just used to improve and they used to just take their game to the next level while facing the Indians. Here is a look at most hundred partnerships by an opening pair versus India.
Gordon Greenidge/Desmond Haynes
West Indies dominated World Cricket during 1970s and 1980s and one of the main reasons behind that was the successful opening combination of Gordon Greenidge and Desmond Haynes. The duo used to bring their A-game against India and have the highest number of century partnerships with six of those to their name.
The first of them came at Edgbaston in 1979 and then three came in the year 1983 itself. The final two came at the Adelaide Oval in 1988 and at Bourda in 1989. They were one of the main reasons why West Indies dominated against India during their times and they always used to lay the foundation for the likes of Sir Vivian Richards to come in later and cash-in. They remain one of the finest opening-pairs in the history of West Indies cricket, if not the best
David Warner/ Aaron Finch
The Australian pairing of David Warner and Aaron Finch have managed to also be highly successful against India with their five-century stands and have always had the wood over this opposition. Their first-century partnership came at the Manuka Oval in 2016 when they scored 187 runs.
Their highest partnership against India was 258* at the Wankhede Stadium earlier this year. They have continued to perform well against India with two-century partnerships in the first two ODIs of the ongoing ODI series. Warner and Finch are arguably Australia's second-best opening partnership in ODI cricket, behind the greats Adam Gilchrist and Matthew Hayden. They have the capability of breaking many opening records if they keep on playing together for a few more years
David Boon/Geoff Marsh
Another Australian opening pair that was very successful against India in ODI cricket was that of David Boon and Geoff Marsh. The duo were able to score Four century stands against India and always used to perform well against them.
They were instrumental in Australia becoming a dominant force in ODI cricket and continued to perform consistently throughout their career. Their role was also crucial as Australia won their first-ever world cup in 1987 in the sub-continent. They were great players of spin and that is what always helped Australia while facing quality Indian spinners.
Adam Gilchrist/Matthew Hayden
Adam Gilchrist and Matthew Hayden have been one of the finest white-ball openers to have ever played the game of cricket and the finest opening pair for Australia. With their attacking brand of play, they took their game to the next level and made Australia a dominant force in ODI cricket in the early 21st Century
They used to be absolutely brilliant against India as they had Four-century stands and two of them came in the all-important 2003 World Cup with one of them being in the Final. They have always hurt India in big matches and were India's nemesis for as long as they played.