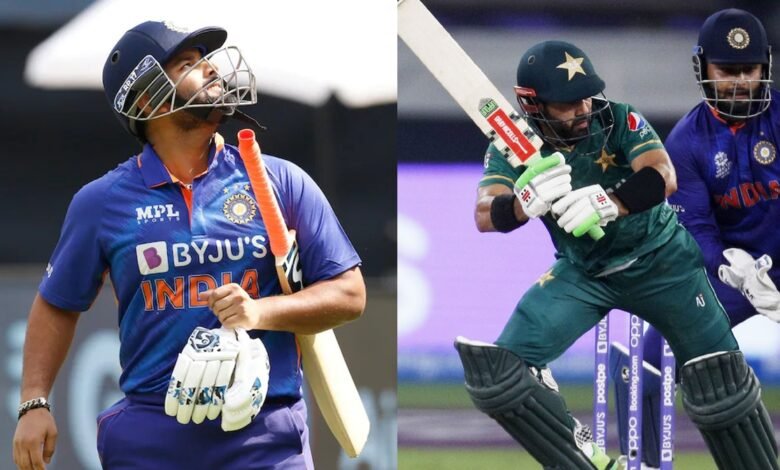 The former Pakistani fast bowler Aaqib Javed doesn't think that the Indian wicketkeeper-batsman Rishabh Pant, who is considered the next global cricketing superstar, is a better batsman than the Pakistani keeper Mohammed Rizwan.
Both Pant and Rizwan play all three formats of the game for their respective countries, but Pant bats at a slightly difficult position in white-ball cricket as compared to Rizwan who opens the innings for Pakistan in T20Is, while Pant plays as a finisher for India which is a more difficult role in the shortest format of the game.
Also, Rishabh Pant has got very high gears to his batting, which Rizwan probably doesn't have, although Rizwan is a steady and reliable player and consistency is one of his biggest strengths.
According to Aaqib Javed, most of people consider Pant better than Rizwan because of the perception of his aggressive game, but aggression doesn't mean hitting a couple of powerful shots or big sixes and getting out.
Aggression actually means staying out there at the crease and dragging the team over the line, in whichever way you do it. Since Rizwan does it more consistently than Pant, he is a better player than Pant, that's what Aaqib Javed thinks, as he said while talking to the Pakistani channel ARY news.
Rishabh Pant has got the job done for India many times including the test match at Gabba last year
But, what Aaqib is saying is not factually correct. It was only last year that Rishabh Pant had finished the job for India in one of the most historical test matches of all time against Australia at Gabba.
Australia had not lost at Gabba for more than three decades and it was only because of the young Indian dashers like Shubman Gill and Rishabh Pant that the Kangaroos lost that test match and Pant was there at the crease right till the very end. So, it's not that Pant only plays cameos and doesn't get the job done for India.
Where lies the difference between Pant and Rizwan is in the fact that Rizwan opens the batting in T20 cricket and gets more balls to face which translate into more runs, unlike Pant who doesn't get as many balls to face as Rizwan. Pant also plays outside the powerplay most of the time and in different situations.
>