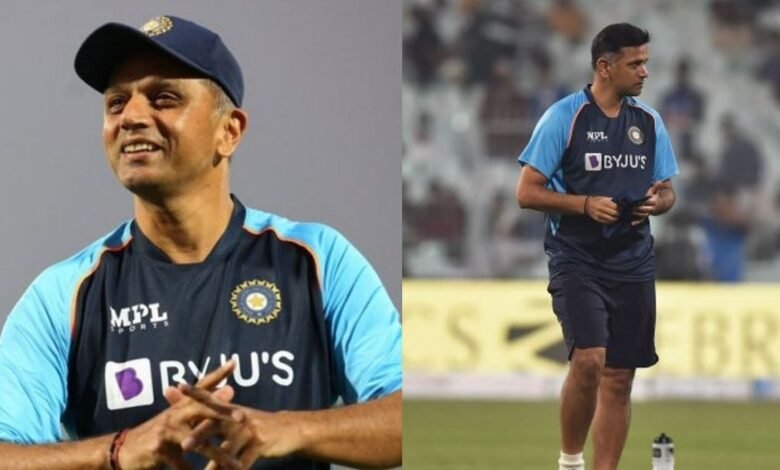 In a very kind gesture towards the groundsmen of the Green Park stadium in Kanpur, the Indian head coach Rahul Dravid donated an amount of Rs. 35,000 at the end of the first test match between India and New Zealand, which was a draw.
Kanpur test match might have been ended in a draw, but one and all appreciated the quality of the surface that was prepared by the groundsmen, as it gave both the batsmen and the bowlers a fair chance for all 5 days of the game.
Some of the surfaces in India in the recent past have crumbled on day one itself, and it has resulted in three-day test matches which has been widely criticized. But, this particular surface in Kanpur held itself for the full duration of the game, which was what Rahul Dravid liked.
There was a bit of turn there for the spinners and the ball was keeping fairly low as well, but there was nothing in the surface which stopped the batsmen from scoring runs if they were willing to apply themselves on the pitch and according to the conditions. The fast bowlers got something out of it too.
Indian fans were not happy with the Kanpur pitch, but Rahul Dravid was
A few of the Indian fans were, however, not really happy with the surface as they thought the pitch should have offered a lot more bounce to have brought the Indian spinners into play right from ball one, but from the general perspective of a test match, the surface was brilliant and Rahul Dravid acknowledged it with his kind gesture of a monetary donation.
Despite the pitch not being an exact rank turner, India got themselves very close to victory as they were only one wicket away from bundling New Zealand out in the second innings. But, the play for the 5th day was abandoned 15 minutes earlier because of the deteriorating light and the game ended in a draw.