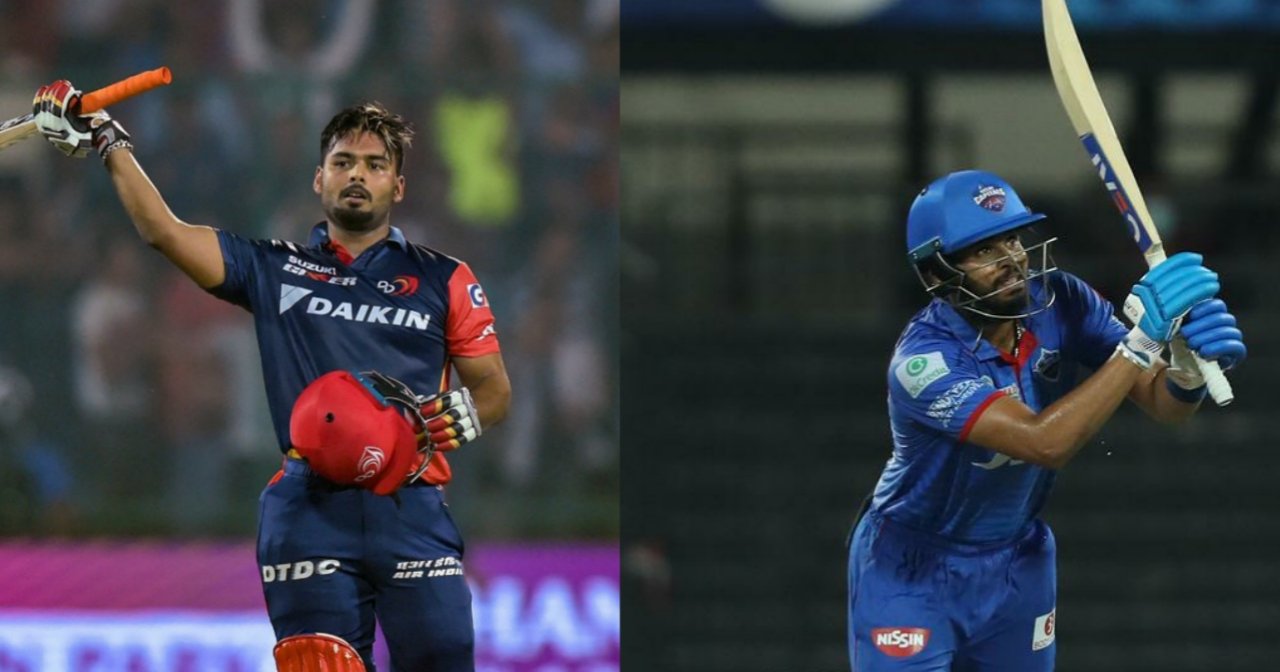 Delhi Capitals which was earlier known as Delhi Daredevils has underperformed in most of the seasons. In the first three seasons, they had a great team on paper and made the semi-finals twice but couldn't reach the Final. After that, they made a lot of changes and kept struggling for a while. Since 2018, they have started to build a core that seems settled. The likes of Shreyas Iyer, Rishabh Pant, and Kagiso Rabada seem to be the future of the franchise. They made the Final for the first time in IPL 2020 which is a great sign. You need batsmen to score runs if you want to make the Final and two of them did cross 500 runs. But who are the players who have scored the most runs for DC in one season? Let's have a look at five players with the most runs for DC in an IPL season.
5. Shreyas Iyer – 519 runs in 2020
Shreyas Iyer had his best IPL season this year as he scored 519 runs in 17 innings at an average of 34.6 and a strike-rate of 123.37. He started the tournament well but had a dip of form in between and then came back well in the Final. Most of the time he was under pressure as DC's opening partnerships weren't lasting long enough. At such a young age, Iyer has captained the side and has managed to score runs as well which is a great sign not only for DC but also for Indian cricket. Shreyas Iyer will be hoping that he betters his own record in the next season.
4. Shikhar Dhawan – 521 runs in 2019
Delhi Capitals got Shikhar Dhawan in a trade before IPL 2019 and the trade has worked wonders for DC as he has scored heavily for them at the top of the order. In IPL 2019, he scored 521 runs in 16 innings at an average of 34.73 and a strike-rate of 135.67 with five fifties to his name. The left-handed opening batsman used to give them great starts in 2019 which helped the likes of Iyer and Pant down the order. He used all his experience to help DC qualify for the playoffs in 2019.
3. Gautam Gambhir – 534 runs in 2008
Gautam Gambhir has always been a prolific run-scorer in the IPL whether it is Kolkata Knight Riders or Delhi Capitals. Gambhir was the second-highest run-scorer in the inaugural season of the IPL as he scored 534 runs in 14 innings at an average of 41.07 and a strike-rate of 140.89 with five fifties. Gambhir helped Delhi qualify for the semis but unfortunately, they got knocked out by eventual champions Rajasthan Royals. Gambhir was a part of KKR from 2012 to 2017 and then played half a season with DC in 2018 before retiring from the game.
2. Shikhar Dhawan – 618 runs in 2020
Shikhar Dhawan was absolutely fantastic in this year's IPL as he scored 618 runs in 17 innings at an average of 44.14 and a strike-rate of 144.73. As mentioned earlier he has been a great trade for DC in 2019. He just keeps scoring runs at the top as he had his best IPL season. He became the first player to score back to back hundreds in the history of the IPL. At times, he was the lone warrior for the DC side as some of the batsmen were struggling to find form. All the Indian fans will be hoping that he continues his great form in Australia.
1. Rishabh Pant – 684 runs in 2018
Rishabh Pant scored a lot of runs in IPL 2018 despite DC losing most of their matches as they ended at the bottom of the points table. The southpaw scored 684 runs in 14 innings at an average of 52.61 and a strike-rate of 173.60. He was smashing the bowlers left, right, and center as he hit the maximum sixes in 2018. He hit a brilliant century against SRH which had the likes of Rashid Khan and Bhuvneshwar Kumar. Pant failed to replicate this success in this year's IPL as he was a pale shadow of himself.