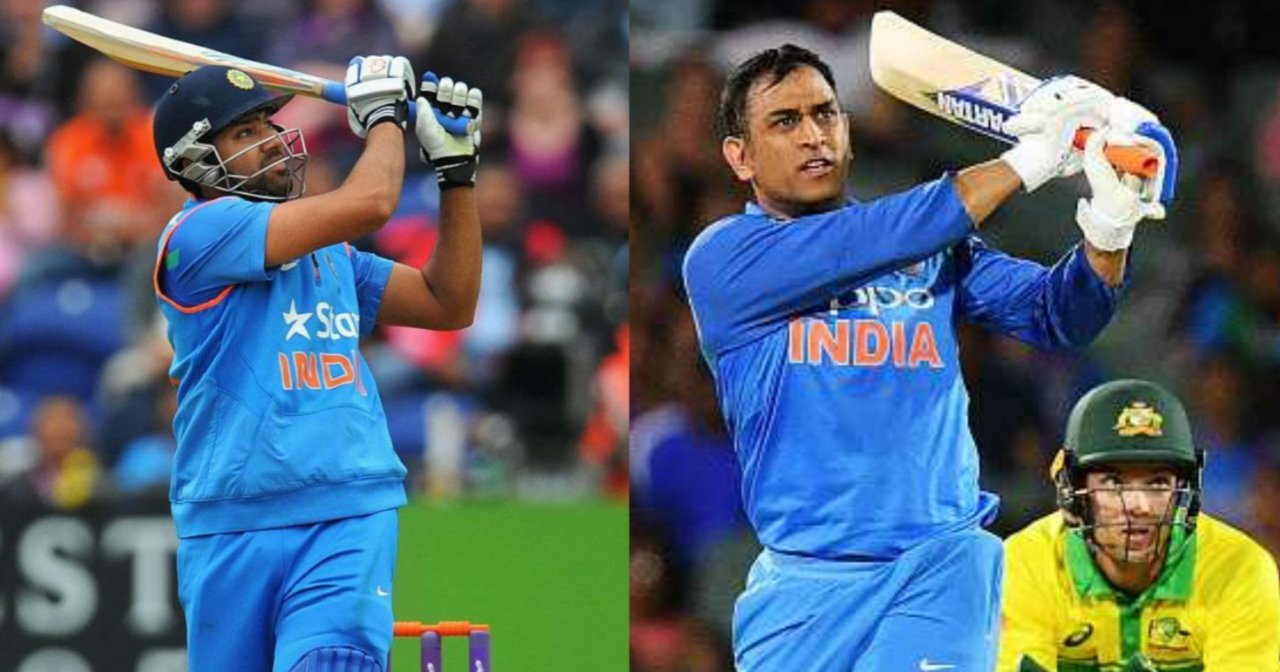 Australia has easily been the most dominant team in the history of the game considering the no. of trophies that they have won and the winning percentage that they have in all formats of the game.
So, any batting or bowling record against Australia always has a special significance. Today, let's discuss 5 players who have hit the most number of sixes against Australia in all three formats combined.
1. Rohit Sharma (99 sixes)
Rohit Sharma is just one six away from completing a total of 100 sixes against Australia and that's remarkable because none of the other batsmen around the world is even close to him in terms of hitting sixes against Australia.
It was against Australia only that Rohit Sharma had scored his first ODI double hundred in 2013 and he had hit a total of 16 sixes in that game.
The 33-year old, who is currently the vice-captain of the Indian white-ball teams, can clear the ground with some sort of efficiency against the fast bowlers as well as the spinners.
2. Eoin Morgan (63 sixes)
Eoin Morgan, unlike Rohit Sharma, is not a three format cricketer. Morgan plays only white-ball cricket for England and he doesn't bat in the top order. So, he doesn't always get a lot of deliveries to face, but despite that, he is at no. 2 in the list of all-time leading six hitters against Australia.
Morgan is also someone who can hit sixes against both pace and spin, but he is not quite a conventional six-hitter like Rohit. He plays the ball in unusual areas of the ground and sometimes, can be really tough to bowl to.
3. Brendon McCullum (61 sixes)
Brendon McCullum was one of the greatest six hitters the game of cricket ever saw. So, it's not really a surprise that he is at no. 3 on this list.
McCullum used to be a lower middle-order batsman at the start of his career and it was only towards the latter stages of his career that he started opening the innings for New Zealand in all formats.
If McCullum had batted in the top order right from the word go, he perhaps would have ended up with more international sixes than he eventually did.
4. MS Dhoni (60 sixes)
MS Dhoni has always been a champion six-hitter and Australia has been one of the opponents he has severely dealt with. The only double hundred that Dhoni scored in his Test career came against Australia as he plundered 224 against a very competent Australian attack in Chennai.
Who can forget Dhoni's 112 meters long six off the bowling of Clint McKay in a tri-series ODI game at the huge Adelaide Oval stadium too? That's a six itched in the memory of the Indian fans.
5. Sachin Tendulkar (60 sixes)
Sachin Tendulkar played cricket in a different era where hitting sixes was not a huge part of batsmanship as it is now. However, Tendulkar still finished with a remarkable tally of 60 sixes against Australia.
Tendulkar was someone who always dominated Australia's champion leg spinner, Shane Warne. The master blaster cleared the ground so many times against Warne that Warne once jokingly said that he sees Tendulkar smashing sixes against him in his nightmares as well.

Tendulkar scored a total of 7 hundreds against Australia in Australia in all formats combined and each one of those innings was total domination.